Relax and unwind in Swanage Driftwood 
Why not to treat yourself to a relaxing yoga or spa session whilst enjoying your holiday in Dorset? Lucy, the owner of Swanage Driftwood has teamed up with Charlotte from Purbeck Retreats to bring you a full range of relaxing services.
Purbeck Retreats team provide a unique service to high end accommodation in the Purbeck region offering luxury spa treatments and yoga retreats. Their Ethos is to bring Luxury Spa Treatments and yoga to your accommodation so you won't need to leave your holiday home.
Therapists & instructors are carefully selected for treatments, yoga & workshops. Combined with eco, natural & organic products to protect the environment & your body's health, these treatments are really special.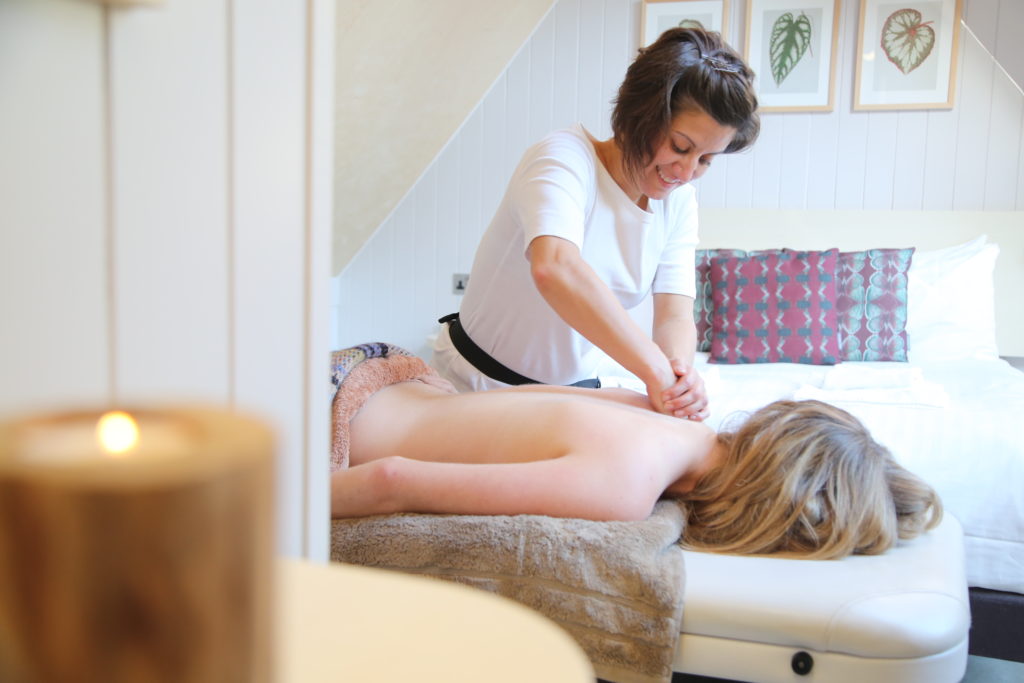 We've asked Charlotte from Purbeck Retreats to answer a few questions.
Please tell us a bit about yourself and how you found yourself in 'Purbeck Retreats':
I have been in the beauty, massage & spa industry for over 20 years. I founded 'Purbeck Retreats' 10 years ago as I wanted to bring all my experience and paths of interest together, and learning Thai and Ayurvedic massage really changed my direction of things. Connecting the yoga and Spa treatments together and bringing them to you has really helped me connect with businesses and individuals who share the same ethos.
As the range of the services is quite large, which ones are most popular amongst the clients?
Group treatments & massage (relaxation or deep tissue) I would say are the most sort after. We would like to grow the bespoke wellness retreats and develop them to suit guests. 
What are the benefits of treatments in different locations?
First of all coming to you in your accommodation offers a touch of luxury. To have the quality of a spa experience (treatments/atmosphere) and to just relax in the environment of your holiday accommodation or hotel is special. The different locations we are connected with are hand-picked for quality and luxury. They all offer their own unique style and surroundings in the beautiful Purbeck region of Dorset. 
Who in your opinion would benefit most from your treatments?
Age ranges I would say 25 – 70. We do target women mainly when coming to you but at our treatment room or booking with a female, we do offer to male clients as well. Typical clientele are people who want to get away from the fast pace of modern life, relax, give back to themselves and some me time. We also have groups from celebrations, or who are more into their health and wellness retreats. 
What is your top beauty/healthy tip? 
Top tip, there are so many…If you are finding it hard to relax and little time to do it, try having a bath. Make a ritual for 'me time', I would suggest putting some oils, a candle and some relaxing music on for the whole experience. Make sure everyone in the house knows it's your time to relax and shut the door. Making it a regular thing is just like doing meditation, the more you do it the more your will feel relaxed and more balanced.
Stay at Swanage Driftwood and ease your mind with a special treatment and speciality teas! Whether it's for you or the whole group, we are sure you will find something to suit your needs.
Check out the full range of services and book yourself a treat on 'Purbeck Retreats' website.