Dorset Easter Events 2014
Easter is approaching fast and the supermarket shelves are swelling with chocolate temptations! If you are looking for an Easter break in Dorset then you will be pleased to know that we have opened up a number of our properties for short breaks over this period as well as week-long bookings.   Our short breaks start from three nights and we have a number of special offer properties that overlap with our Easter availability meaning you will save even more if you are looking for an Easter holiday at the Dorset coast or countryside.
There are some great Easter Events in Dorset, Devon and Cornwall, if you are wondering what is happening in the South West and are looking for events and activities over the Easter holiday then we have outlined a few you might be interested in (do check with each event / venue before planning your journey):
The Great Easter Egg Hunt, Abbotsbury Sub-Tropical Gardens, Abbotsbury, Dorset 18-21 April 2014
An Easter egg hunt for the whole family to enjoy. In the wonderful surroundings of the subtropical gardens at Abbotsbury. Face painting and much more. Great family day out! Hundreds of creme eggs to be found every day.  Free bouncy castle, children's entertainer and face painter.
Lyme Regis Beer Festival, 5th April,  Lyme Regis
Now a regular fixture in Lyme's Calendar, the Beer Festival is an opportunity to sample beers and ciders from local breweries and enjoy the best in local entertainment – all at the Marine Theatre.
Events at Durlston Country Park – ranging from Delinquent Dinosaurs to Star Gazing.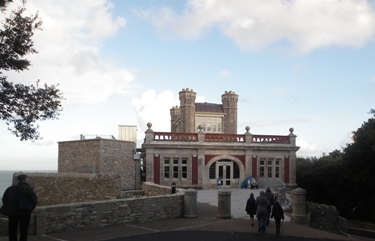 Durlston Country Park has some great events planned, from Stargazing – Moon, Jupiter, Galaxies and Constellations to Delinquent Dinosaurs and Fantastic Fossils!  Take a look at their full events diary to see what else is on: Events Diary.
Here's a Link to What's on in Cornwall over Easter
Here's a link to Events in Devon