Holiday cottages in Dorset
Search from over 300 wonderful self-catering Dorset holiday cottages spread across the beautiful county of Dorset. With more than 100 dog friendly cottages, luxury modern boltholes or traditional thatched cottages with open fires, Dream Cottages have every type of self-catering accommodation, peppered around the beautiful Dorset countryside.
Pet friendly holidays
We have a wonderful range of dog friendly cottages in Dorset. Our beautiful pet friendly cottages are nestled in peaceful, pretty villages with heavenly walks right on the doorstep, and alongside some of Dorset's dog friendly beaches.
Book Now
Cottages by the sea
Our Dorset seaside cottages offer glorious sea views and are often just a stones throw from a beautiful beach, bustling harbour, or secluded cove. Your morning coffee will feel just that bit more indulgent as you sit in your cosy cottage looking out to sea!
Book Now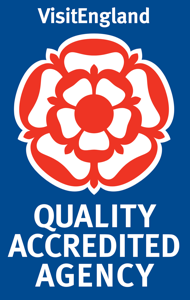 VisitEngland Quality Accredited Agency
Dream Cottages are proud to have been awarded the prestigious VisitEngland's Quality Accredited Agency status.
Latest News
Keep updated with news about season events, pet-friendly Dorset and must visit tourist attractions
In Good Hands
Over 25 years of experience in UK self-catering holidays
Dorset Holiday Cottages
Dream Cottages are Dorset's leading holiday cottage provider. With an offering of over 300 self-catering cottages, from coastal retreats to country hideaways, we believe that each and every one of our guests should be given the opportunity to experience the South West in all of its glory.
Whether you're looking to explore the Jurassic Coast, or enjoy the tranquillity of seaside towns such as Weymouth, a Dorset holiday cottage is perfect for both couples and families of any size.
Dorset and the South West
Dorset is home to some of the UK's most fascinating towns, villages and landmarks. Explore the sights by foot, bicycle or by car – but be warned, you may just end up journeying along one of the bendiest roads in Britain. If you're interested in history, there's plenty to see.
Dorset is known for its castles and forts which make for a fun filled day with the family. Alternatively, a quiet seaside village might be just the relaxing break that you need, of which there is plenty too. There's so much to discover in Dorset, the only thing missing is you.
Dorset Cottages
We believe that every holiday should be memorable, so whether you're looking to spend some quality time with your significant other, family, or perhaps a large group of friends, Dream Cottages is on hand to help you find the perfect holiday cottage.
We also have an abundance of dog friendly cottages, a collection of lodges and log cabins, and an array of exclusive luxury holiday lets. As well as locations spanning from West Bay and Langton, all the way to Portland, there are plenty of properties to choose from.
See what you can find on our secure website, or feel free to call us, our experts know our cottages inside out and will be more than happy to help you find the perfect cottage for your visit.